Automatic Shoe Shine Machine is manufactured by HEUTE. A leading manufacturer in shoe cleaning and shoe shining machine in Germany since 1950. FMCG Industry Solutions is the exclusive distributor of  these machines.  We provide cleaning and sanitation solutions to food industry. Adding to our range of product is these German engineered and designed shoe shine machines.
These machines automatically shines your shoes in less than 10 seconds without the mess associated with manual polishing.  They provide style, functionality and adapts well to all furnishing and the surrounding environment. It complies to Australian Standards.
All machines comes with one dispenser  for the shoe polish. They also have three brushes: 1 for removing soil (horse hair), the other two are polishing brushes (wool) which creates the shine. One for dark coloured shoes, the other for light coloured shoes.
You can purchase these machines or rent it in monthly basis.
Shoe shine Machine quality in detail.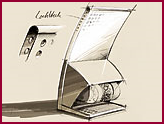 Design
Heute machines are being developed in cooperation with selected designers. Thus, a high degree of usefulness and a timeless design are guaranteed. Your lasting satisfaction and convenience with our product is what we strive for.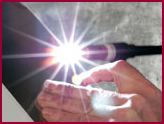 Engineering
Many years of experience, particularly with industrial machines, guarantee perfect functionality combined with high durability. HEUTE machines have powerful motors and heavy cases. This leads to durability and a foothold for the machine while at the same time providing trouble-free usage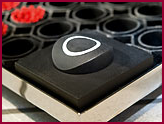 Sensor
The use of a capacitive sensor with integrated timer allows for a non-contact and noiseless start of most HEUTE machines. The sensor recognizes the impulse and starts the machine no matter if you use your fingers or shoe soles with the ergonomic sensor head. Errors due to dirt are a thing of the past with this type of sensor. With a normal button you run the risk of smaller stones or water to clog the moving elements of the switch.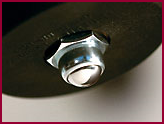 Polish dispenser
The shoe polish is applied gently through a special stainless steel valve with a large ball. A stop inside the valve prevents the shoes from being damaged by any rough edges while applying the polish.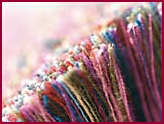 Brushes
The polishing brushes made from wool yarn have a wooden core and they provide perfect care for high gloss leather. The wool yarn mixture takes up the polish and spreads it evenly across the shoe. Our pre-cleaning horse-hair brushes will cleanse rough dirt from the shoes. Artificial material like nylon is not used for our brushes as it may damage the surface of the shoe too easily. Our brushes give a perfect and safe polish to the shoe.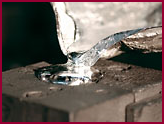 Case
The metal-processing of the machine cases is a traditional skill, which has been refined for many decades now – be it stainless steel processing or the cast-iron moulding of the aluminum cases. We vouch for long life cycles of our products – spanning generations.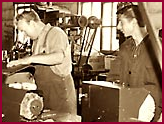 Guarantee
uarantee a 20-year spare part provision to our customers and thus grant lasting support even in the distant future. Due to the considerably long life cycles of our machines, it is well worth buying a spare part even after decades.